Is your shipping packaging plastic-free?
Yes! We are proud to say our shipping packaging is completely plastic-free!
We ship all of our items in paper mailers or cardboard boxes and seal them with paper tape.
Our paper mailers and cardboard boxes are made from 100% recycled materials. Our tape is paper based with a water-activated corn starch adhesive and water-based ink. 
Both the mailers and boxes can be composted or recycled. The paper tape can be recycled in the majority of facilities, however we encourage you to reach out to your local recycling facility and see what their equipment is capable of. It is possible that they screen out any material with adhesives.
Check out the handy diagram below for more information. In addition, we're proud to confirm that all of our shipping is carbon-neutral.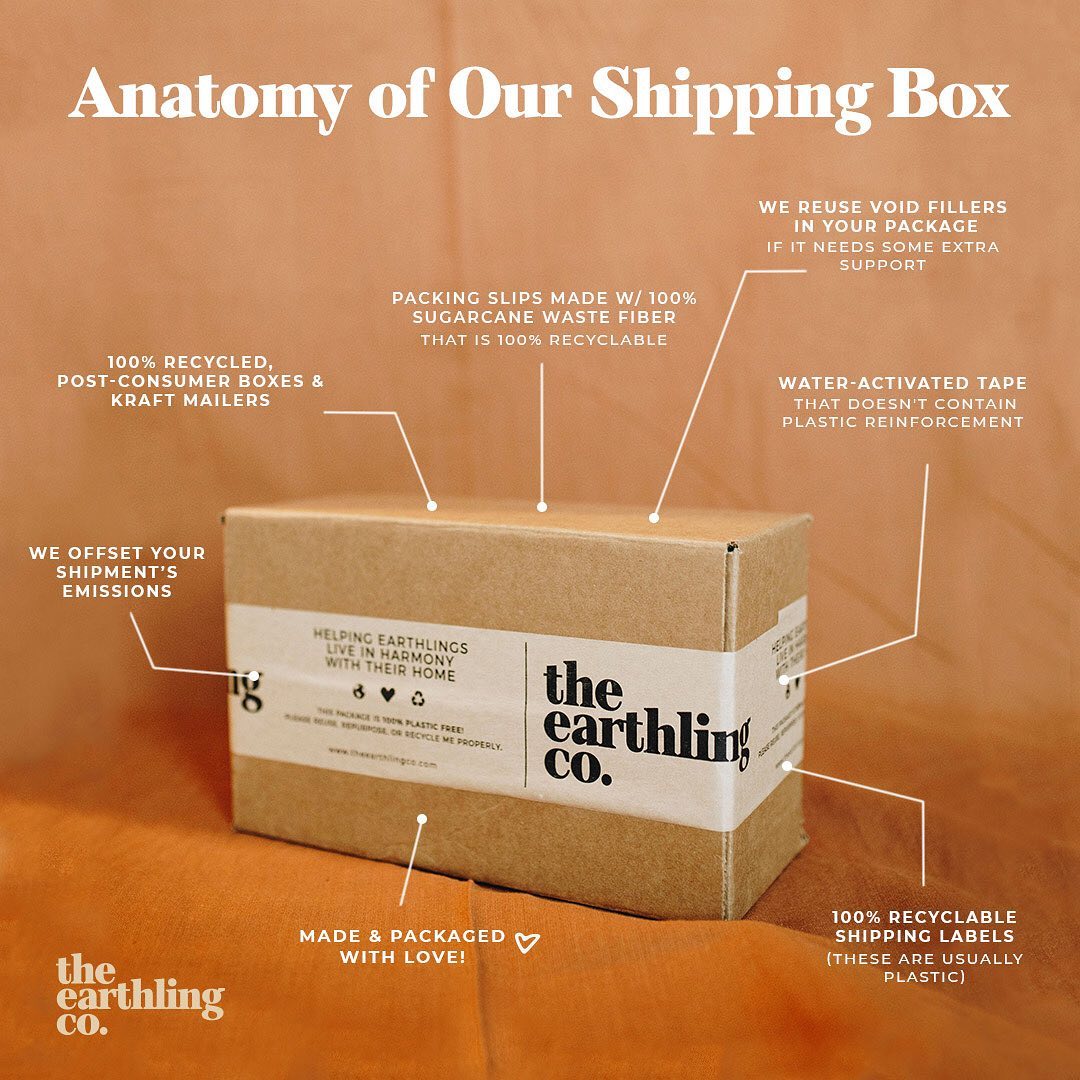 ---
---